2019 is coming to a close, and here at Riverside Archery Club, we like to wrap up the year with our annual Christmas Fun Shoot! Of course, there's only one way to embrace the festive season in archery, and that's to shoot a hail of arrows at cheerful Christmas paintings.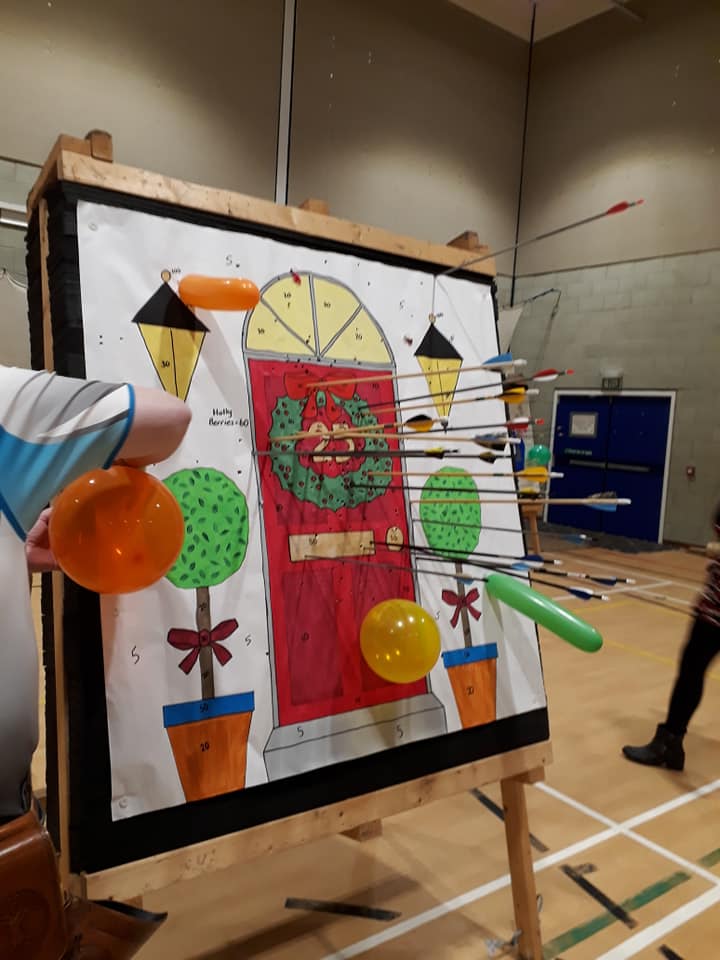 After hours of trying to land an arrow in Rudolph's nose, everyone chipped in to dish up this fabulous buffet!
We finished off the day with a game of Pontoon…archery-syle, of course! Three arrows, three cards, and a score of 21. Any higher, and you're as bust as this deck of cards were after the game.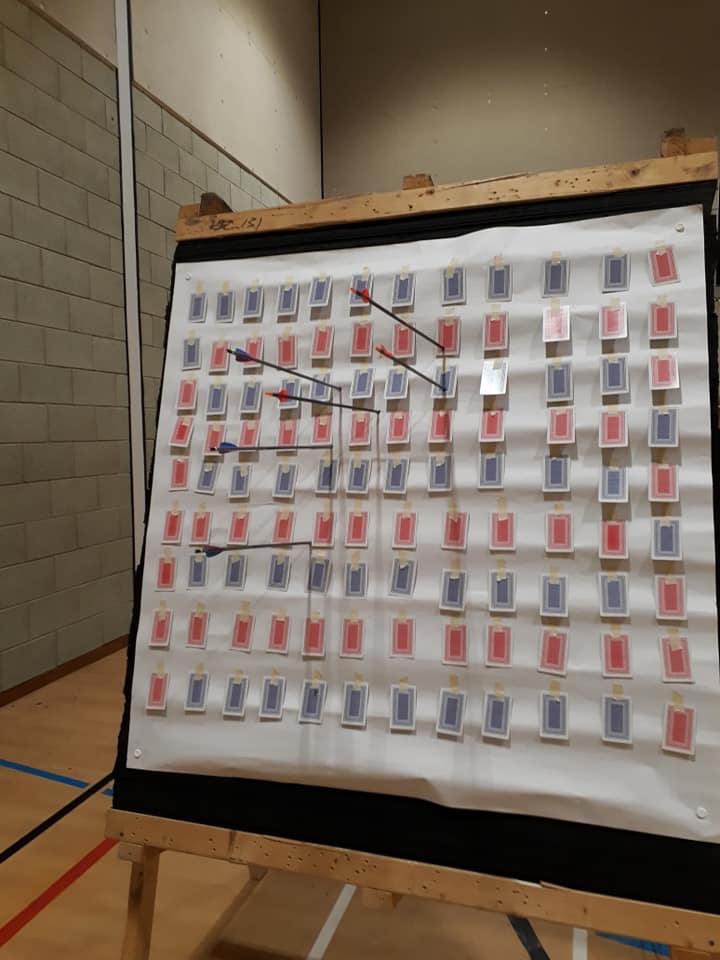 We also ran our annual wand competition. Archers were challenged to take aim at an ever-narrowing ribbon, and then…a Christmas tree branch!*
(*well, close enough.)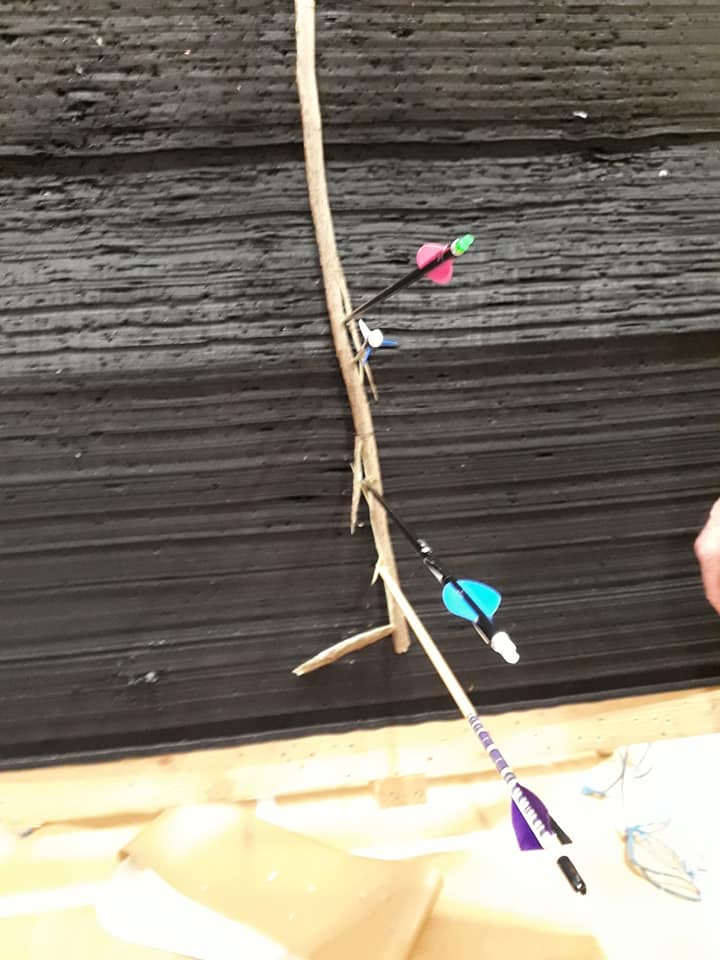 Results of the Christmas Fun Shoot 2019 –
Winning Team – The Figgy Sparkle Pants
Recurve Gent – Oli Baylis
Recurve Lady – Paula
Longbow Gent – Mark McKay
Longbow Lady – Ann Lee
Barebow Gent – Ian Norwood
Barebow Lady – Jenny Leverett
Junior Winner – Amber McClean
Senior Wand – Amy Hodgetts
Junior Wand – Kira Robson
President's Cup – Caitlin Leverett
Puzzle winners – Santa's Paws
Quiz winners – Elves on the shelves
The Alan Fowler Memorial Award for Archer of the Year – Allison Kelly
Read more Riverside Archery blog posts below: