Within archery there is the opportunity to enter competitions, regardless of your experience or ability. Most competitions are open to all members and it is one of the few sports where a novice can shoot on the line with a top elite archer. Many members are content to shoot at club and are not interested in competing. That is totally fine and there is no requirement or expectation on members to compete. But if you are interested to know what competitions are about and might want to try one, this information will help you. You don't have to be of a particular standard to enter a competition and there are many reasons to give competition a go.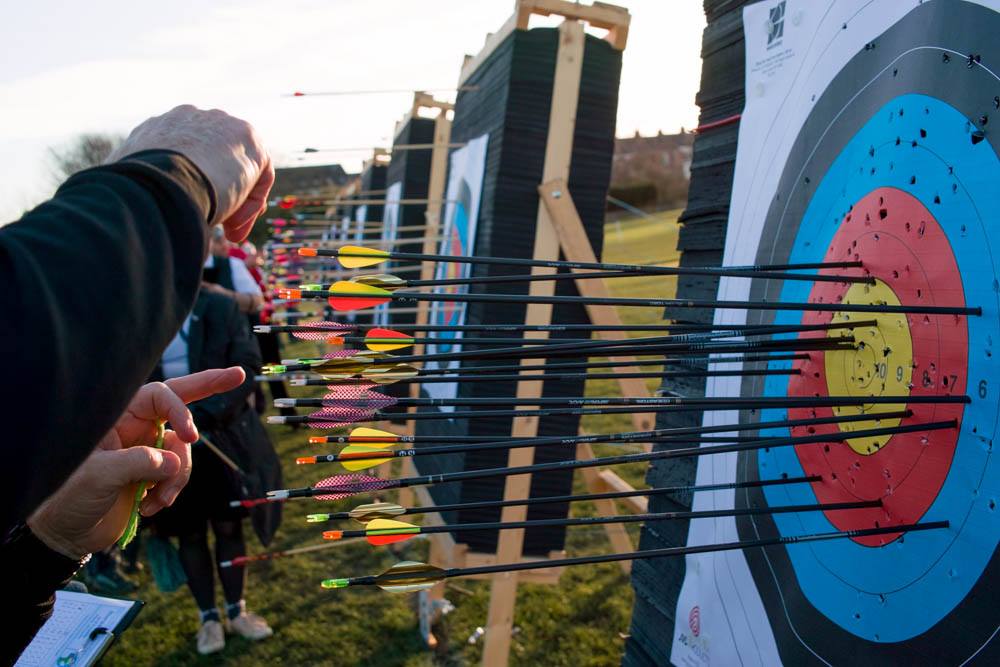 – to represent your club, be proud to belong to Riverside.
– to shoot in different venues.
– to build confidence, test your skill and learn more about yourself as an archer.
– to support the sport and show support for other clubs.
– to meet archers from other clubs, it's a very sociable experience.
– to learn a bit more about the sport and learn something new (such as the Danage timing system).
– to push yourself a little further and step out of your comfort zone.
– to be congratulated by your fellow archers, whether or not you win a medal, because you put yourself out there.
– because it's fun.
It is nice to win but even if you don't, there's a lot to be gained from attending competitions. Competitions wouldn't work if only those who thought they could win turned up. It needs others to be prepared to enter, without the expectation of a medal or a trophy, to make each competition a success, so even if you feel you're not very good – your participation is important. Being a part of it is a win!
You can find out about local competitions on the DNAA county website. Some require you to book through eventbrite, others by a paper form or via email. If you are unsure of how to enter a competition just ask at club. There are people there only too happy to help you.
There is also some information and advice on competitions on the Archery GB website.