In archery you can aim for a classification in the various disciplines, i.e. target, field, clout etc. A classification is an award to recognise the standard or level you have achieved. All you need to do is to shoot and score your rounds and submit them to the club Records Officer.
There are nine different classification levels available to all archers, which are grouped into three sets of three.
Archer – 3rd Class, 2nd Class and 1st Class
Bowman – 3rd Class, 2nd Class and 1st Class
Master Bowman– Master Bowman (MB), Grand Master Bowman (GMB) and Elite Master Bowman (EMB)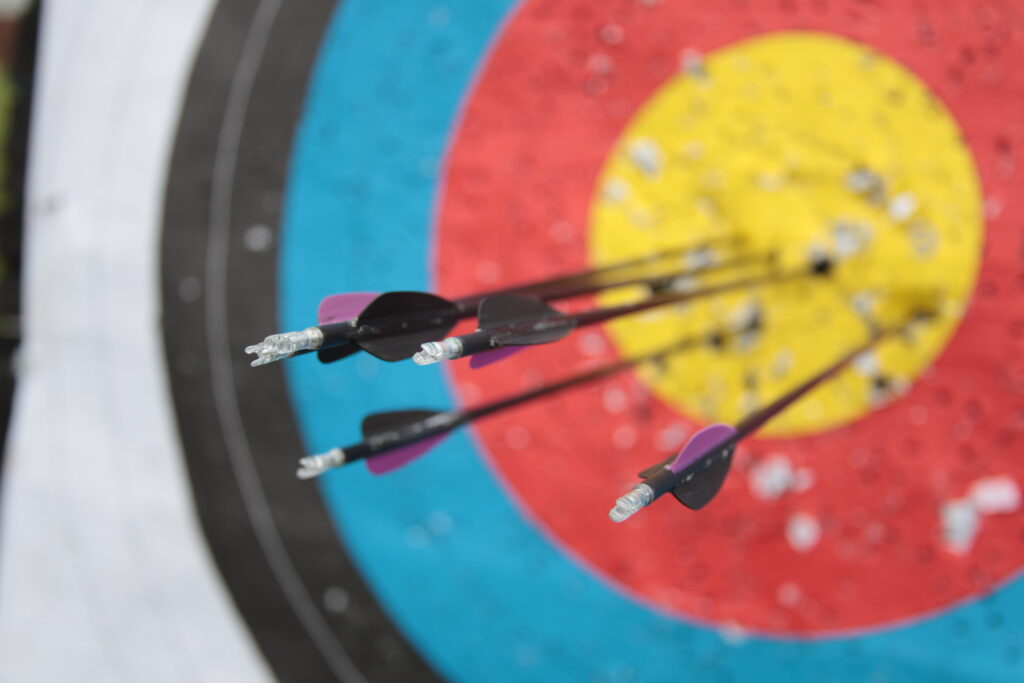 These levels cover the full range of experience for the vast majority of archers, with Archer 3rd Class achievable by many new archers within their first year or two in the sport, whereas Elite Master Bowman will be a challenge for even the very best in the country to maintain. The Archer and Bowman tiers can be achieved in a club setting under certain conditions which the Records Officer will advise on. To gain a classification in the Master Bowman tier you must shoot these in a Record Status competition & these classifications are awarded by Archery GB.
You need to shoot rounds totalling a certain number of arrows in the same season to gain a classification. The number of arrows required increases as you progress through the tiers and can be made up of different rounds. For example, in the Archer tier you need rounds totalling 12 dozen arrows. This could be a single 12 dozen round, or two 6 dozen rounds.
Archer – 12 dozen arrows
Bowman – 18 dozen arrows
Master Bowman – 36 dozen arrows
The tables below give you all the archery rounds and the score needed for each age category.
Outdoor Classification tables, Recurve
Outdoor Classification tables, Barebow
Outdoor Classification tables, Longbow